Galeria L'oeil presents "Femmes d'Argile" show gathering the main potters of Brazil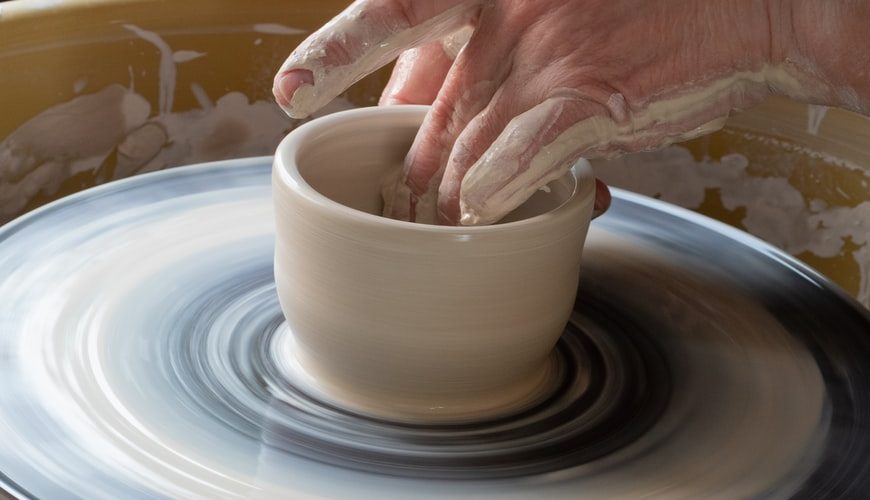 Following the schedule of the L'oeil Gallery, the duo Danilo Blanco and Fernando Zelman present the ceramic exhibition "Femmes d'Argile", bringing together the main potters of the country, including renowned names and emerging talents. Partnership of the French Alliance and Central Gallery, the new institutional space dedicated to contemporary art will bring together in this exhibition exclusively women ceramists, presenting works in various techniques such as raku, high temperature, low temperature, porcelain, papier clay, exhibiting also utilitarian objects, decorative, jewelry And "facilities". Complementary to the exhibition there will also be a demonstration of burning of Raku, which will be held at the closing of the opening cocktail by the artist Deryn Pompéia, and also chats and debate with participating artists and invited professionals.
"Certainly the artisan or decorative character of the pottery does not devalue it, we can remember that great artists of the 20th century produced works of relevance from this technique, especially Picasso and Miró, including with praise to our Tomie Ohtake. However, although Brazil is one of the most creative and one of the largest producers of this segment, we will note that there is still a lot of resistance regarding the decorative and utilitarian character of the ceramics. With the aim of promoting dialogues and reflections on the old legacy that still separates artists and craftsmen, the erudite and the popular, culture and folklore, we are presenting the Femmes d'Argile exhibition, which exhibits recent works by great women potters ", affirm the Healers.
According to Fernando Zelman, "we have not seen so many important potters together for a long time; And it is worth remembering that the last time this happened was more than 10 years ago, at the British Cultural Center, organized by the ceramist Sara Carone. "This show comes to rescue a period where art poetry was at the forefront of business", adds Danilo Blanco, also an artist, who for more than 25 years has moved freely between art, crafts and design.
Participating Artists:
Beth Lima, Carol Lamaita, Caroline Harari, Cristina Maranhão, Cynthia Gavião, Deryn Pompeia, Frieda Durian, Heloisa Galvão, Kimi Nii, Lais Granato, Leila Mirandola, Lidia Lisboa, Louise Deroualle, Maria Ângela Aragão, Máyy Koffler, Nelise Ometto, Norma Grinberg, Regina Dutra, Regina Esher, Rosa Pinc and Shoko Suzuki.
About the gallery L'oeil
L'oeil, which in French means "the eye", will focus on the diversity of genres of expression, such as painting, sculpture, illustration, fashion, design, among others, installed in the Brooklin unit of the French Alliance. The space that was already reference in the 80s, has more than 300m2 of exhibition area. The gallery also has ample free internal parking and is adapted to receive people with special needs. It also has free wireless internet, an auditorium with 120 chairs and a library specialized in French literature – under the direction of Danilo Blanco and Fernando Zelman, with production of the Central Gallery
Privacy Policy
Recognizing contemporary art and culture as agents of social transformation, Galeria Central has been acting since 2001 in partnership with multiple spaces and actors, bringing together established names and emerging talents, valuing production, exhibition and circulation. The Gallery, focusing on the mixing of genres of expression and the democratization of access to artistic and cultural production, includes in its actions fashion, painting, drawing, photography, video, performance, illustration, design, music, manufactures, gastronomy and urban art , Under the coordination of plastic artist Danilo Blanco and cultural producer Fernando Zelman.